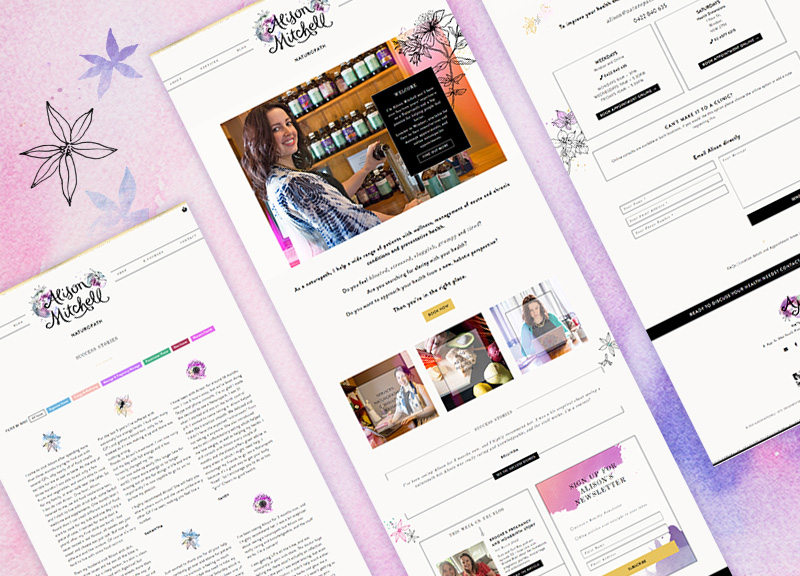 Alison Mitchell Naturopath
branding
web
ecommerce
social
Alison had a basic WordPress template for her site, and felt it wasn't reflecting her style or connecting with her clients. Together, we felt a hand-drawn approach to the logo and design elements would be a great addition and, after research on my part, Alison chose Erin Ellis from my shortlist of illustrators. Once the logo and illustrations were in place, I created a bohemian-style design – with unique touches in the forms of watercolour, gold foil and light-leak filters for the site photography. Custom functionality was brought in to make her many success stories easily filterable by health issues for potential clients, and all pages were coded with unique layouts to add to the handmade feel of the site.
Client: Alison Mitchell
Location: Sydney
Industry: Health & Lifestyle
Platform: WordPress
Design Direction: Bohemian | Mystical | Scientific
Key Features
Bespoke WordPress theme
Complete implementation and design of multi-page website
Filterable success stories functionality
Responsive design + business card design
Alison Mitchell Naturopath
Happy Clients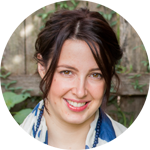 Stephanie was amazing to work with. I was quite particular about what I wanted, but Stephanie was patient throughout it all. After a bit of back and forth, Stephanie suddenly came up with a design that seemed like it was right out of my dreams. I couldn't believe that was possible, but I am so very pleased it is.
Not only does my website look beautiful, it functions well and is easy to use and build on. I feel that Stephanie has gift of understanding her clients' brand, and gently steering them in the direction of what is practical. I will be continuing to use Stephanie for future design work!
Alison Mitchell