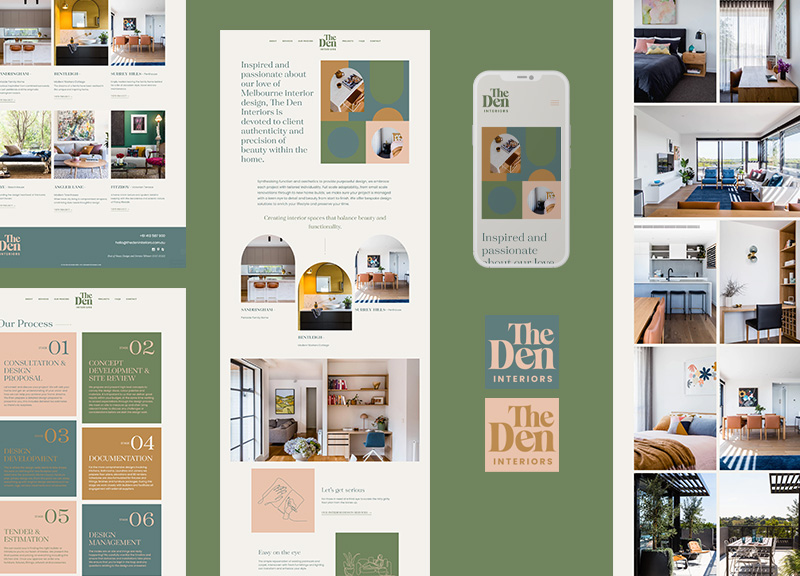 Julianne is an established interior designer in Melbourne, Australia and was looking for a complete redesign of the website and branding for her company. We established a colour palette for the branding and website; a new logo that was more legible and stylish, with a nod to retro psychedelia; and changed an old, one-page website into a multi-page brochure site with custom pages, clear calls to action, and her new branding in place to show off her stunning interior design projects.
The last stage of the project was print and design artwork: large signage for her new office space, business cards, email signatures for her team, and stationery templates that she can use across the board. We even sorted out a technical issue with her emails that she'd put up with for years!
Client: Julianne Bull
Location: Melbourne, Australia
Industry: Interior Design
Platform: WordPress
Design Direction: Quirky | Friendly | Fun
Key Features
Bespoke website and branding
Multi-page website with hand-coded custom pages
Logo redesign
Print and digital graphic design
The Den Interiors
Happy Clients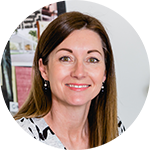 Stephanie was initially recommended to me by a fellow colleague and I was curious as to how I might work with someone over the other side of the world to create a new website and branding design. The time difference and lack of face-to-face communication wasn't an issue at all.
I was so impressed by Stephanie's process and belief in herself and her abilities that I needn't have been concerned. The initial concepts and designs were very different from where we ended up which was an exciting journey to take.
Stephanie's ideas and ability to grasp what I was trying to convey was second nature to her. I'm not a techie person at all. Stephanie has a lot of knowledge when it comes to the back-end and troubleshooting. The simple instructions she gave me whenever I needed to do something technical were a huge help and something I didn't know I even needed at the beginning of the process.
I'm absolutely thrilled with the end results and will continue to use Stephanie for branding and marketing collateral.
Julianne Bull