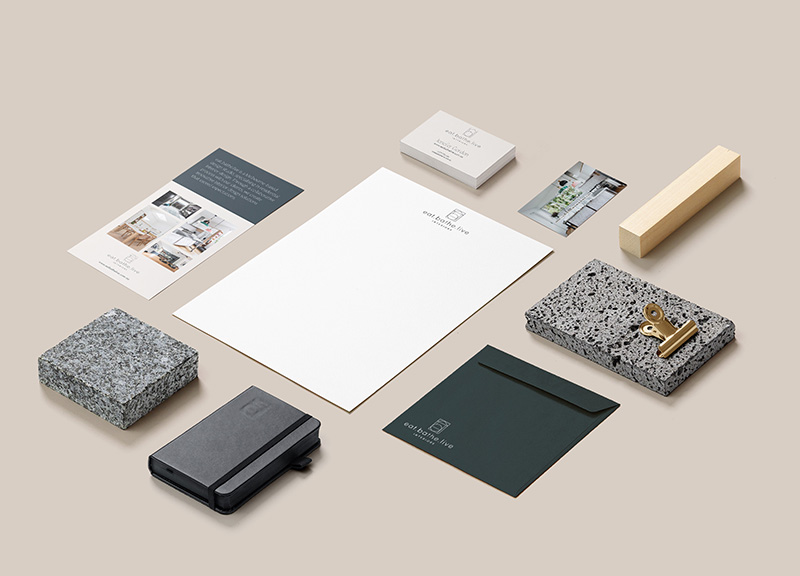 Jenefer, principal designer of eat.bathe.live, an interior design company in Melbourne, had a dated and busy website from five years ago. She was after a stylish, clarified portfolio of her work; clear case studies and galleries for her projects; and a streamlined journey through the website for potential clients. I re-designed her logo with a subtle logomark, provided a custom palette to make her interior design images pop, and created Services and Process pages to help onboard new clients.
Client: eat.bathe.live
Location: Melbourne, Australia
Industry: Interior Design
Platform: WordPress
Design Direction: High-end | Contemporary | Mature
Key Features
Completely custom design and build
Logo and branding re-design
Streamlined services page with calls to action
Social media icons and branding
eat.bathe.live
Happy Clients
Stephanie came to me via referral, and although I was slightly dubious about how well the relationship could work given the long distance nature, I was so pleasantly surprised at just how easy it was!
Stephanie has a clear design process and is a fantastic communicator, which made it easy to stay on track and focused to provide her with both the required briefing information and feedback for the design.
I really couldn't be happier with our new branding and website – Stephanie took the preliminary ideas that I had, and created a unique design that really resonates with the eat.bathe.live brand and our ideal client. I'm looking forward to working with her to finish off our remaining marketing collateral.
Thank you so much Stephanie!
Jenefer Gordon