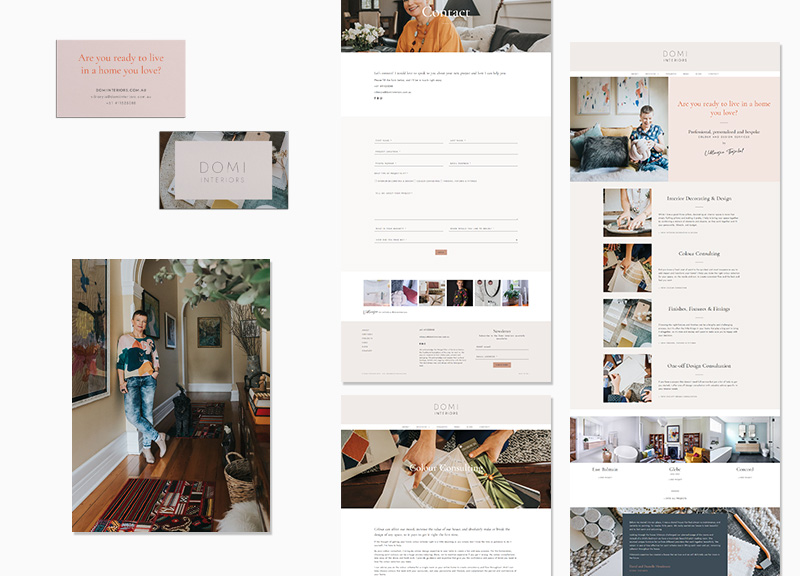 Viktoryia had a basic Squarespace website for her interior design business based in Sydney, and was part way through a redesign and move to WordPress when her designer/developer suddenly couldn't fulfil the development. I stepped in and together we scrapped the redesign and brought in a much more original and complementary colour palette to showcase her gorgeous interior design shots; we narrowed down her offerings to ensure the best clarity for potential clients; and even re-branded at the end of the design process with a new name, logo and print materials.
Client: Viktoryia Tsymbal
Location: Sydney, Australia
Industry: Interior Design
Platform: WordPress
Design Direction: Beautiful | Practical | Modern
Key Features
Bespoke WordPress design & build
Custom portfolio and blog design
Re-branding and new logo design
Print materials and business cards
Domi Interiors
Happy Clients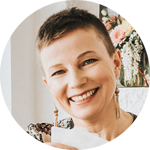 My new website was a labour of love that was part of my business re-brand. Stephanie came highly recommended by a few local designers, and I instinctively knew that she was the right person for me. It still amazes me that she could totally get my vision and style without a single face to face meeting or a phone conversation! Being across the world from me didn't stop Stephanie from creating the website that illustrates not only what I do but who I am as a person and as a designer.
Nothing was too much trouble for her, and all my big and small questions were answered in a very professional and timely fashion. And when I decided to change my business name halfway through the process, Stephanie didn't flinch but helped me with the design for the new business cards and letterhead.
I can thoroughly recommend Stephanie to anyone who is looking to create a beautiful website that is a true representation of who they are and what they do!
Viktoryia Tsymbal