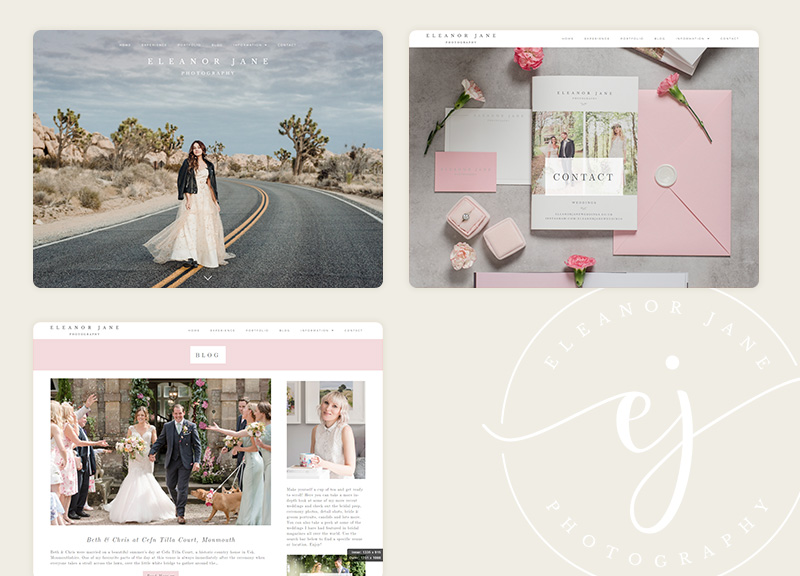 Eleanor, a music and wedding photographer based in Wales, and I worked together on a Typepad blogsite way back in 2006. We've worked together on her online presence since then; migrating and upgrading her website to WordPress in 2014 and most recently in 2018 when I re-designed her site with a softer colourscheme, parallax header images, retina portfolios and new content – all housing her gorgeous wedding photography and working seamlessly for her ever-growing business. Contact information, pricing and portfolios are now much easier for potential clients to find – and Eleanor also had me design a similarly branded site for her music photography (eleanorjane.co.uk)!
Client: Eleanor Jane
Location: Wales
Industry: Photography
Platform: WordPress
Design Direction: Romantic | Feminine | Warm
Key Features
Bespoke WordPress theme
Complete implementation and design of blog
Completely bespoke pages & functions
Responsive design, retina images & masonry galleries
Eleanor Jane Weddings
Happy Clients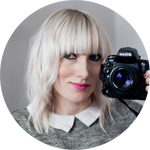 Stephanie has been designing my photography portfolio websites for the past ten years and has helped them grow and develop alongside my business.
It must be super tricky working with creative people but Stephanie has all the technical skill and experience to turn my sketchy doodles into functioning, beautiful websites.
Her work is always crisp, clean and contemporary and I'm never less than thrilled with the results.
Eleanor Jane