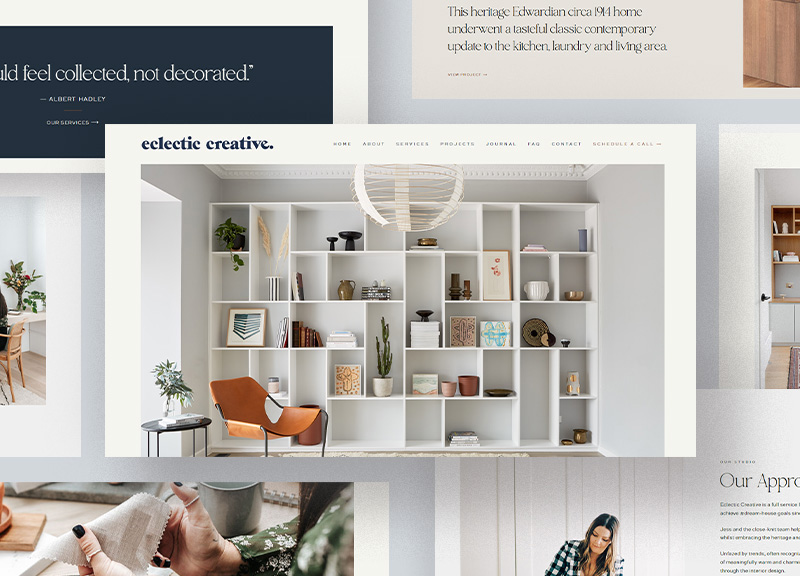 Jess had a WordPress site built on Divi Builder when she approached me for a redesign of her interior design portfolio site. Using a pagebuilder, and the site being quite a few years old, meant it was lacking consistency across the pages. Together we pared back the colourscheme to a more mature, muted palette; used more sophisticated typefaces to elevate her brand; and streamlined the information and blog posts she presents to potential clients. Overall, the site is now more refined and elegant, and showcases her stunning interior design work.
Client: Jessica Viscarde
Location: Melbourne, Australia
Industry: Interior Design
Platform: WordPress
Design Direction: Sophisticated | Timeless | On-trend yet friendly
Key Features
Bespoke WordPress theme design and build
New branding, colour palette, fonts
Interior Design Portfolio, Services and FAQ pages
Migration from Divi to custom theme built on ACF
Eclectic Creative
Happy Clients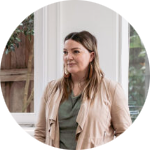 Stephanie was such a delight to work with, and although we were working between the UK and Melbourne, Australia time zones this didn't affect the workflow.
I really appreciated how patient and dedicated Stephanie was towards the project. Any question or query was answered and solved quickly and effectively and the final outcome of my website is just beautiful! I am thrilled to have an updated site to bring in the new year and one that helps elevate my interior design business.
Highly recommended, so glad to have found Stephanie!
Jessica Viscarde