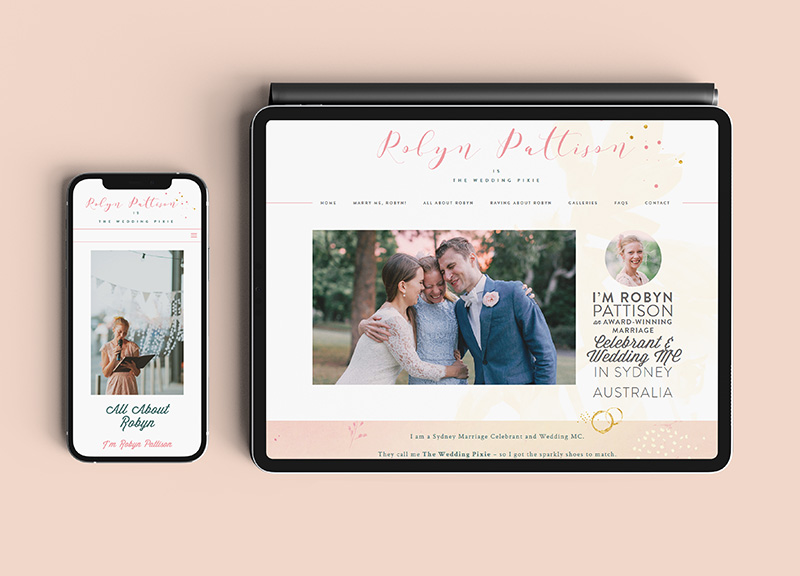 Robyn had a website that was desperately in need of updating to a responsive design, and a design that fits her warm and friendly personality. WordPress was the obvious choice to provide flexible, custom templates for all the different areas of the site: from the many FAQs to photo and video galleries; her directory of wedding vendors to all her wonderful testimonials from happy couples. A soft palette of her favourite colours was used that speak to the gorgeous imagery, and all her content is now organised into easily up-datable areas of the WordPress CMS.
Client: Robyn Pattison
Location: Sydney, Australia
Industry: Weddings
Platform: WordPress
Design Direction: Pretty | Girly | Fresh
Key Features
Bespoke WordPress theme
Complete implementation and design of multi-page website
Completely bespoke pages, functionality & post types
Responsive design
Robyn Pattison
Happy Clients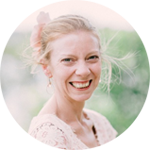 I want to thank Stephanie, wholeheartedly, for the incredible, beautiful job she has done on my new website. It is absolutely perfect.
She listened; she paid attention to what I wanted it to feel like – not just look like – and she absolutely got it right. It looks like me, it feels like me – and within a few hours of it being live, I already had a few people tell me it's the best celebrant website they've ever seen.
I want to thank her for her patience – for putting up with my terrible techno inabilities – she even made me my own instructions page. I will recommend her to anybody in need – and sing her praises to anyone who will listen to me.
I cannot imagine anything – or anyone better. Thank you so, so much!
Robyn Pattison